iSIC V2 Environmental Data Logger
Delivering an unmatched sensor interface and numerous telemetry options, the iSIC V2 data logger offers superior data acquisition performance in extreme conditions.
| Image | Part# | Product Description | Quote |
| --- | --- | --- | --- |
| | iSIC-V2 | iSIC V2 environmental data logger | |
| | iSIC-V2-C-VZ4G | iSIC V2 environmental data logger with Verizon 4G LTE cellular telemetry | |
| | iSIC-V2-C-AT4G | iSIC V2 environmental data logger with AT&T 4G LTE cellular telemetry | |
| | iSIC-V2-C-2G3G | iSIC V2 environmental data logger with 2G/3G cellular telemetry | |
Flexible Sensor Wiring
Sensors can be cabled through Sealcon gland fittings to ensure protection from the elements. Alternatively, a simple waterproof thread-in connector is available for a plug-and-play interface with many popular instruments.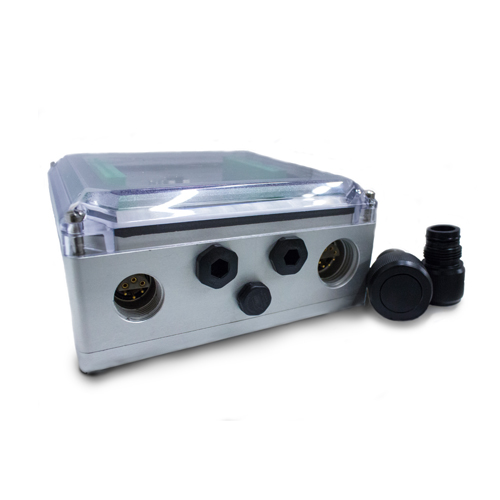 Removable Terminals
Two 16-position removable screw terminals simplify the wiring of analog and digital sensors. The anodized aluminum housing is machined with the terminal designations that won't wear off over time.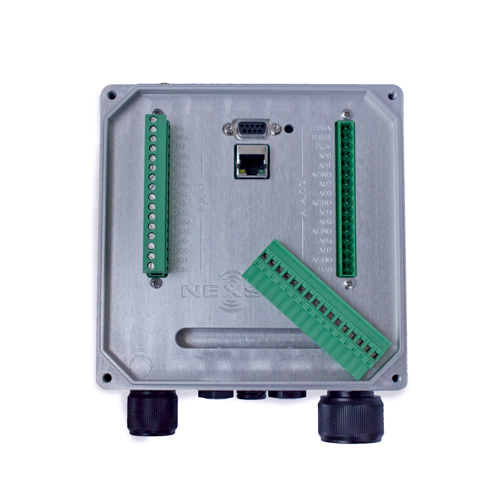 Wireless Communication
Verizon or AT&T cellular telemetry options offer real-time remote communication via WQData LIVE web datacenter or iChart software. 2G/3G international modems are also available for use with cellular networks outside the USA.
Device-to-Web
Optional WQData Live web datacenter offers instant access to data on any web browser. Data is presented on a fully-featured and easy-to-use dashboard. Features include automated reports, alarms, push notifications and much more.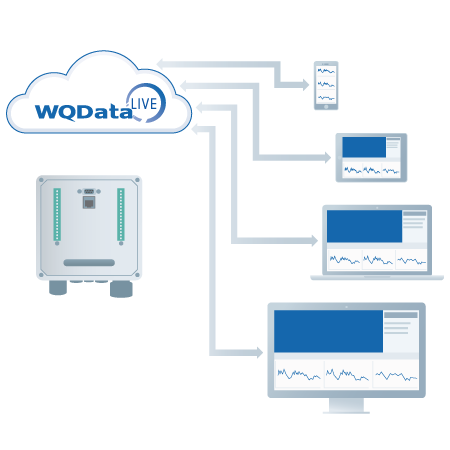 Measurement Versatility
Connect to water quality sondes, water level sensors, weather sensors, soil sensors, and more. Sensor interface options include RS-232, RS-485, SD-12, VDC, mA, and pulse count.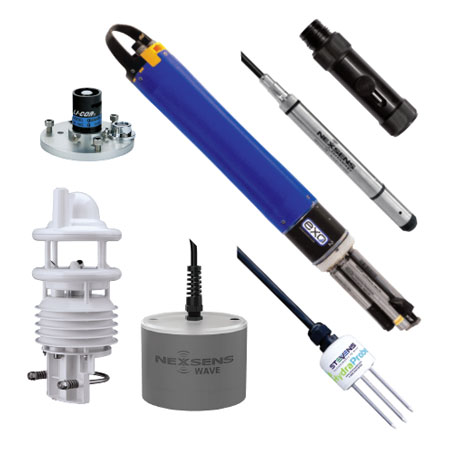 Weatherproof Housing
All electronics are housed in a rugged enclosure constructed of anodized aluminum. A clear polycarbonate plate allows the user to quickly check wiring and diagnostic lights without removing the lid.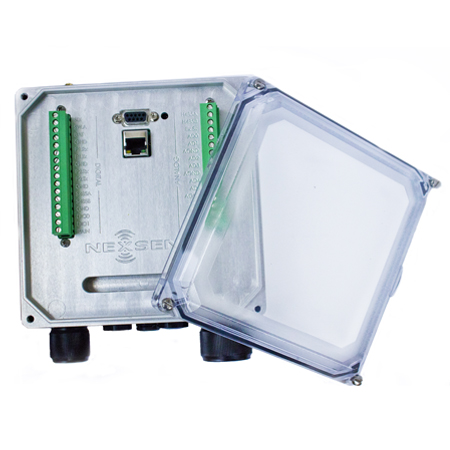 Easy Install
A specially designed mounting bracket holds the iSIC V2 to a 2" NPT pole for easy connection. The optional solar power pack also mounts to the pole and provides ample power for most applications. Stainless Enclosure Option
The AVSS stainless steel enclosure kit offers a secondary level of protection with integrated 14 A-Hr battery, solar regulator, external antenna, six sensor ports, and pole/wall mounting hardware.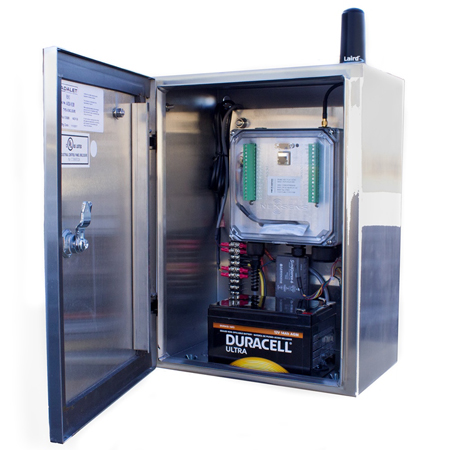 Accessories
| Image | Part# | Product Description | Quote |
| --- | --- | --- | --- |
| | VZ-25MB-M | Verizon cellular data service with 25 MB monthly allowance, priced per month | |
| | VZ-25MB-Y | Verizon cellular data service with 25 MB monthly allowance, priced per year | |
| | PM1 | iSIC V2 pole and wall mount kit, 1.5" to 2" diameter | |
| | MAST | 2" NPT threaded aluminum pipe assembly for hardware mounting, 24" length | |
| | UW6-USB-485P | Direct connect USB PC cable, X2/V2 | |
| | UW6-PW | AC power adapter, X2/V2/G2 | |
| | UW6-BB | Battery backup with AC power adapter, X2/V2/G2 | |
| | UW6-FL1 | UW 6-pin plug to flying lead cable, 1m | |
| | SP8 | Solar power pack, 8-watt. Includes solar panel, regulator, 6 A-Hr battery & pole mount weather tight enclosure | |
| | SP13 | Solar power pack, 13-watt. Includes solar panel, regulator, 6 A-Hr battery & pole mount weather tight enclosure | |
| | AVSS | Stainless steel enclosure kit for V2 data loggers, includes 14 A-Hr battery, solar regulator & mount | |
| | AVSS-C | Stainless steel enclosure kit for V2 data loggers with cellular telemetry, includes 14 A-Hr battery, solar regulator, external antenna & mount | |
| | BSP35 | 35-watt semi-flexible solar panel kit with pole mount bracket, 15 ft. cable | |
| | UW-FL1 | UW plug to flying lead cable, 1m | |
| | UW-FWP | UW plug terminal for flying lead sensor interface | |
| | UW-FWP-V | UW plug terminal for vented flying lead sensor interface | |