WQData LIVE Web Datacenter
Collect, store and share environmental data with the industry's most advanced web datacenter.
| Image | Part# | Product Description | Quote |
| --- | --- | --- | --- |
| | WQData-A-M | WQData LIVE Advanced web datacenter service, priced per month | |
| | WQData-A-Y | WQData LIVE Advanced web datacenter service, priced per year | |
Device-to-Web
Web-enabled data loggers automatically connect and stream data to WQData LIVE. Data is stored in the cloud and can be accessed from any PC or mobile device. Two-way communication allows the user to quickly configure settings or troubleshoot communications from anywhere.
Dashboard
A graphical dashboard provides the primary user interface with a complete summary of site information. Selecting a project site on the map will display a series of graphs for quick data viewing. A system monitor with diagnostic data for the logger at that site helps manage meta data as well.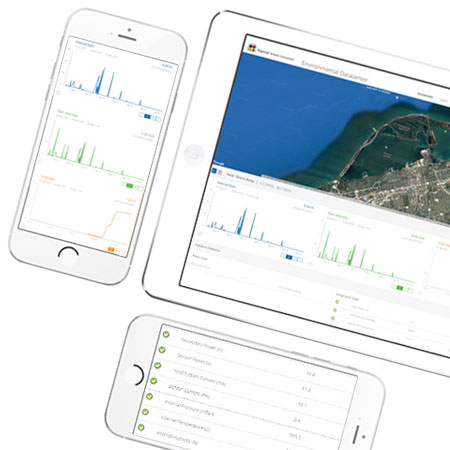 Smartphone Interface
A mobile-friendly design makes it easy to access project data from any smartphone or tablet with no application-specific hardware or software required. View sensor data or update settings from the field site or from the office. Works within an existing Wi-Fi network or as a direct link from the X2 to the device.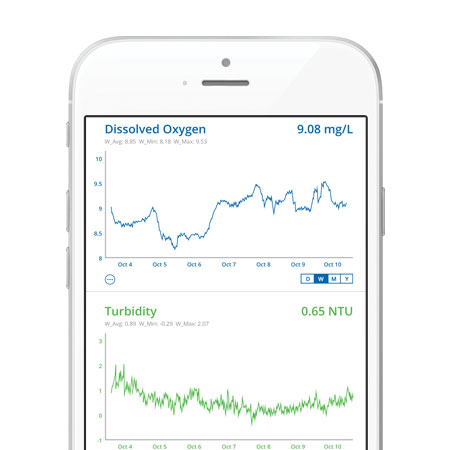 Map
Advanced mapping tools allow sites to be geographically pinpointed and displayed in high-resolution. Site markers are color coded to show the status of the data logger and hovering over the site will reveal the most recent data sets. Real-Time Graphs
View live and historic data in a interactive and intuitive interface. Display data plots in standard daily, weekly, monthly and yearly ranges or manually select a time frame to zoom in closer. Quick features make it easy to add alerts for parameter thresholds or add notes on specific data points.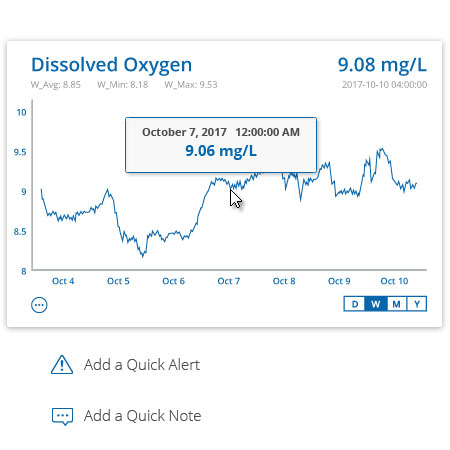 Alarm Notifications
A built-in alarm module allows the user to create and customize notifications to be sent via email or SMS text message as soon as a parameter crosses a predefined threshold.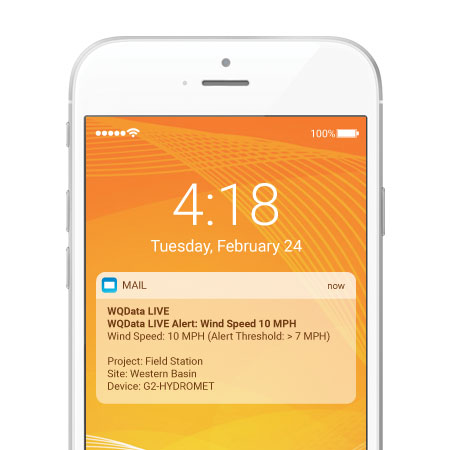 Data Access
Easily access the most recent data or view a history of every data point collected with preset or custom time frame options. The ability to download data tables makes sharing easy. Remote Configuration
No need for a site visit to make configuration changes. Queue the commands online and the remote data logger will be configured on the next transmission connection.