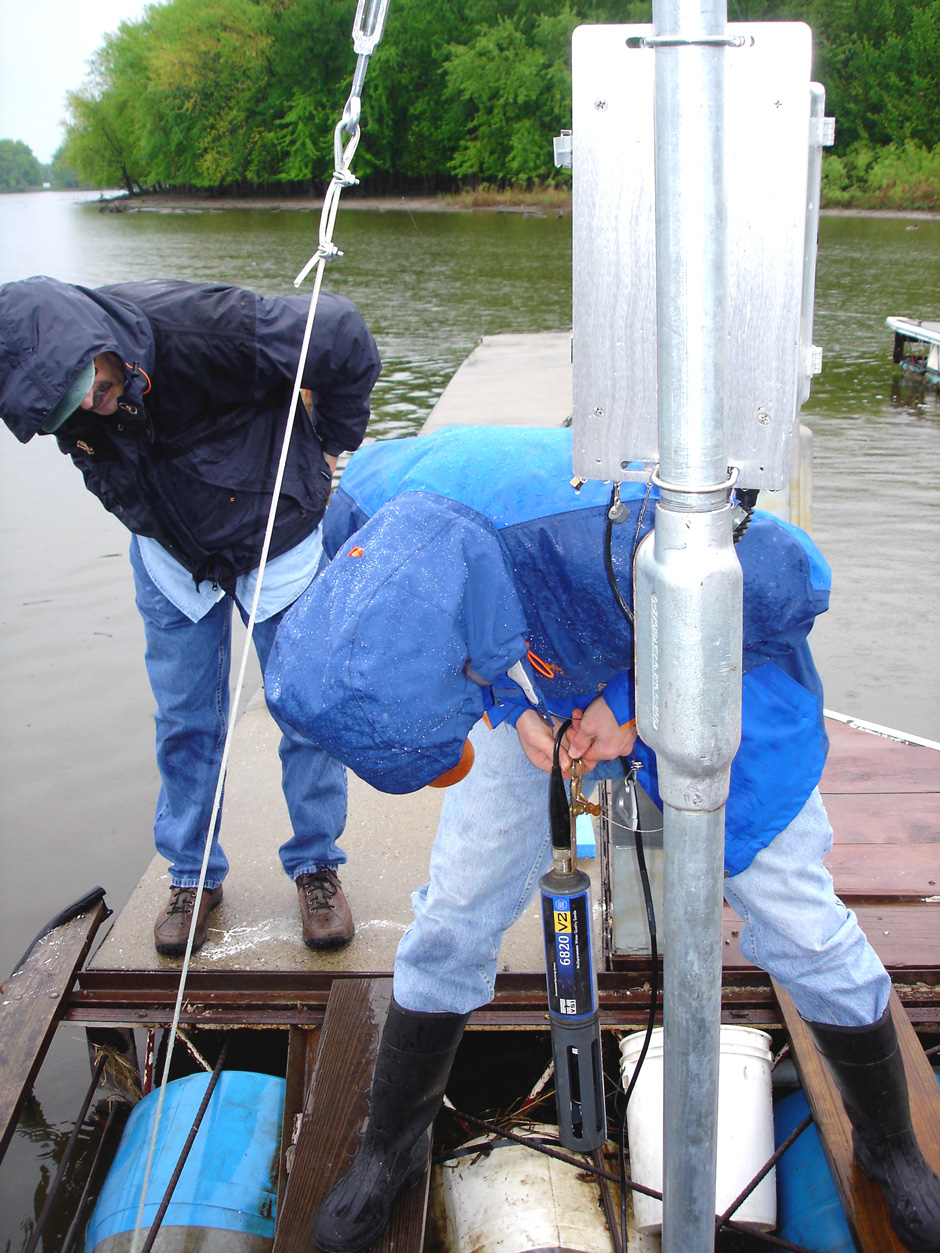 Inspired by a passion for the outdoors and the local terrain that Katharine Ordway had throughout her life, the Katharine Ordway Natural History Study Area (Ordway) at Minnesota's Macalester College is a study in diversity. To preserve the conservation legacy that serves as Ordway's foundation, its mission includes four pillars: education, research, sustainability, and civic engagement.
The environmental monitoring that supports that mission is widely varied—and it takes special planning and tools to get it all done.
A living laboratory with thousands of specimens
A living laboratory for all ages, Ordway is a place where independent researchers, faculty and students, from Macalester and other colleges and universities as well as other members of the community,  can do research and pursue their creative passions.
"Many different types of environmental monitoring are done here," says Michael Anderson, Associate Director at Ordway. "It's a 287-acre area, 120 of which is a backwater lake habitat that sits at the end of the Mississippi River channel. About 20 acres is tallgrass prairie with a wetland in the middle."
Ordway is home to land management projects on some of the wetlands and the oak woodland along the Macalester shoreline of the Mississippi River. Ordway also hosts an ongoing burn program to maintain the prairie habitat.
Field scientists at Ordway conduct research on native plant species as well as invasive plant species, trees, animals, weather, and water. This diversity in research compels creative solutions—all on the budget of an educational institution.
Real-time monitoring of many parameters
The Ordway team worked with NexSens on this challenge and the primary pain points they hoped to relieve:
a need for a diverse range of data that can be used in many ways

a need to share data publicly between researchers, members of the public, and other stakeholders

ability to connect water quality issues to other research questions 

a directive to achieve these goals within budget
The NexSens team custom-built a weather station and water monitoring station for Ordway so that the team would be able to monitor as many parameters as possible. This way, they would have more data applicable to more research questions.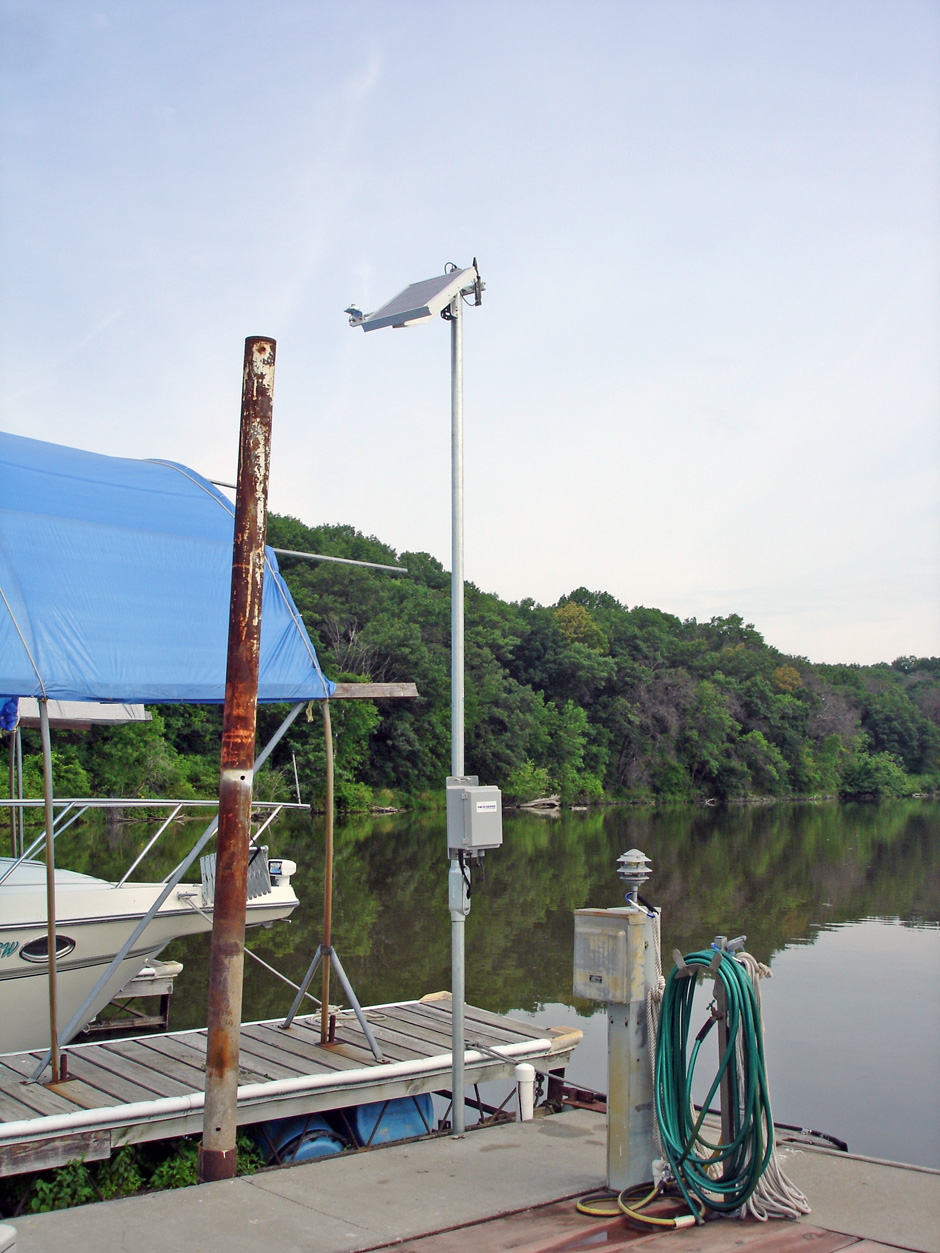 "Both the weather and water stations use NexSens data loggers," says Dan Hornbach, Aquatic Ecologist. "The weather station uses a WXT-series multiparameter weather sensor and LiCor PAR sensor. The water quality station uses a YSI model 6820 data sonde, YSI Model 6150 DO ROX sensor, YSI Model 6136 Turbidity Probe, wiped, a YSI Model 6561 pH probe, and an OTT Level Logger."
More data for more areas of research
The NexSens equipment at Ordway can certainly be used in long-term monitoring at both the weather and water stations. But the system also provides short term monitoring data—including air temperature, oxygen, PAR, relative humidity, water temperature, water levels, and wind speed—to assess ecosystem metabolism.
Furthermore, the objectives were achieved within budget and all stakeholders can use the data any way they see fit, on-demand.
"All data for both the weather station and water monitoring station at Ordway is available online," says Anderson.
Diverse data for diverse research questions
Thanks to the ongoing stream of data, a variety of successful management efforts have taken place over the years in order to maintain habitat and species diversity at the site. Garlic mustard, for example, has been researched at Ordway since 2010.
"Garlic mustard is one of the first plants to show up in the spring, and it's often one of the last plants still green in the fall," says Anderson. "It is a surprising plant. It doesn't behave like a typical, competitive invasive plant is thought to act. It moves from location to location and follows holes in the canopy that are letting light through. It's not outcompeting the native species."
Data from the stations also assists the team with monitoring maps and snapping turtles, including conducting population counts. Strong weather and water quality data are essential to understanding trends in counts and mapping.
Thanks in part to a diversity of species and an abundance of data on them, Ordway was also chosen as the perfect spot for the 2011 Minnesota BioBlitz, sponsored by the University of Minnesota Bell Museum. In the 24-hour BioBlitz, volunteers from a variety of scientific disciplines collect all the living things they can find, identifying and curating them.
More data—online and in real time thanks to the stations—means more insights come from these events.
The bottom line
An amazingly diverse ecosystem can be the perfect spot for a field station. However, without the right tools, it's impossible to detect trends and extract the reliable data you need.
NexSens equipment is designed and built to your specifications, and our team members are here to help ensure that everything works as planned. Reach out for more information on your own research questions today.
Equipment