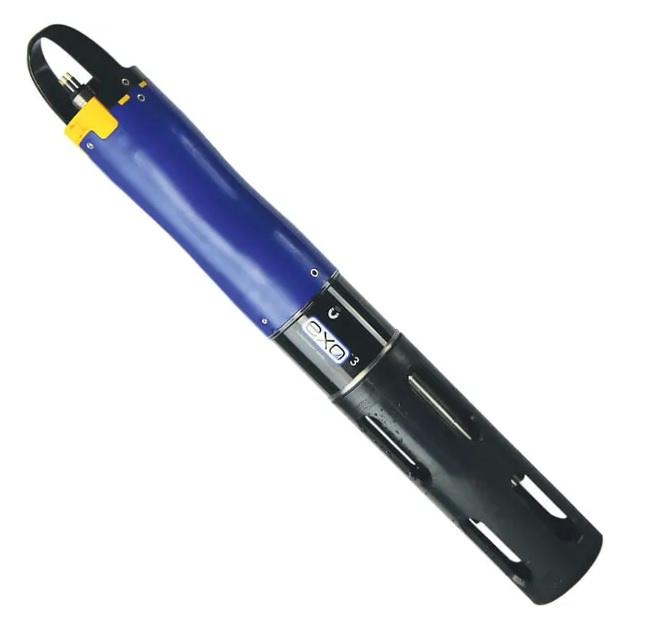 YSI EXO3 Multi-Parameter Water Quality Sonde
EXO3 is a purpose-built sonde for monitoring major water quality parameters, including: pH, conductivity, temperature, turbidity, and dissolved oxygen.
Features
Titanium sensors with wet-mateable, universal sensor ports
Biofouling protection with central wiper brush and copper-alloy accessories
Integral SDI-12 communications make it ideal for data collection platforms
Connect in Real-Time
Connect NexSens-affiliated sensors to any X-Series Data Logger to enable real-time monitoring through the WQData LIVE app. NexSens X-Series Loggers transmit sensor data to the cloud, enabling real-time data on any mobile device.
Contact an Applications Scientist
Need help designing an Environmental IoT system? NexSens applications scientists will help you design the perfect monitoring system to meet field conditions and monitoring needs.
Systems
Learn more about environmental system and equipment applications on the NexSens System database.
Documents
Case Studies
Water Quality and Flow Monitoring
Dr. Jessica Hopkins from University of Akron sets up four real-time water quality and stream flow monitoring sites in Bath nature preserve.
The Regional Science Consortium provides weather and water quality data to collaborators at Lake Erie and the upper Ohio River Basin.