G2-EXO Water Quality Monitor
The NexSens G2-EXO provides live data access to a YSI EXO multi-parameter sonde. Included solar power pack and integral cellular system provide real-time data and notifications.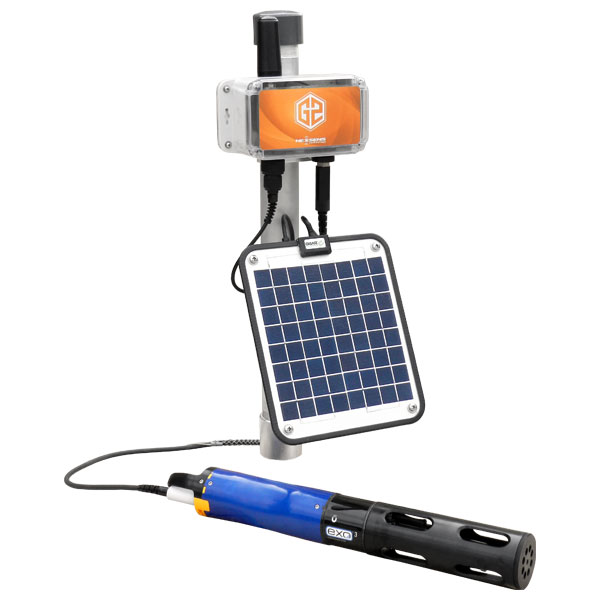 Simple Integration with YSI EXO
Connect a YSI EXO sonde to the G2-EXO's impulse connector and let the system autodetect the pre-configured parameter output and begin recording. No need to manually configure the logger to record the correct data.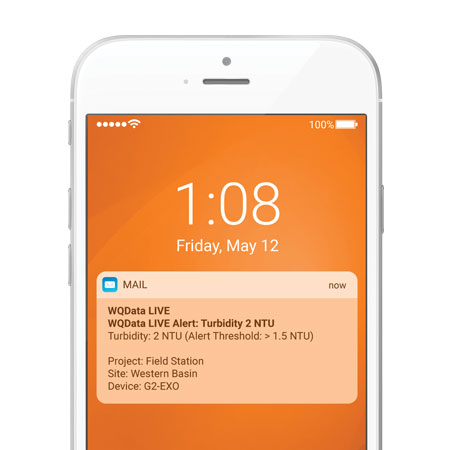 Real-Time Updates
An embedded cellular modem provides live, customizable water quality notifications on a mobile device or computer.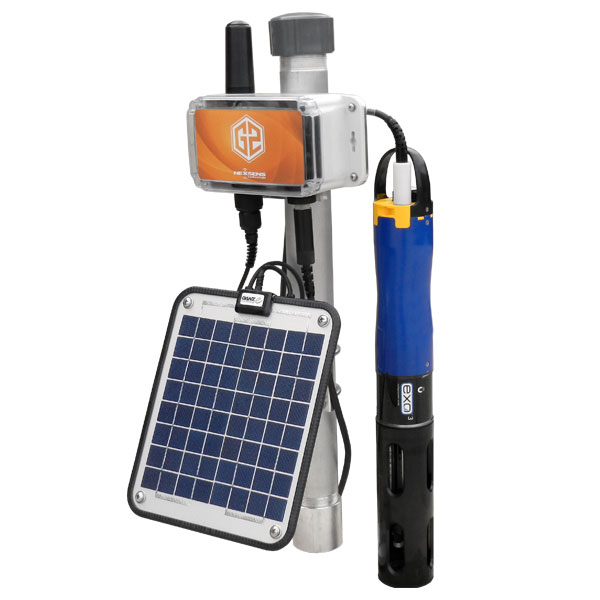 Fully Featured Design
The G2-EXO incorporates logger, transmitter, solar power, and online data management into a streamlined design. All equipment comes pre-mounted to a 2" NPT MAST. This simplifies setup and maintenance and allows the system to be used in a wide range of applications and environments. Simply connect the EXO sonde and the G2-EXO begins recording and transmitting data.
WQData LIVE Web Data Portal
View live and historic data in a simple and intuitive interface from any web-enabled device. WQData LIVE is optimized for mobile devices to provide a great experience regardless of screen size.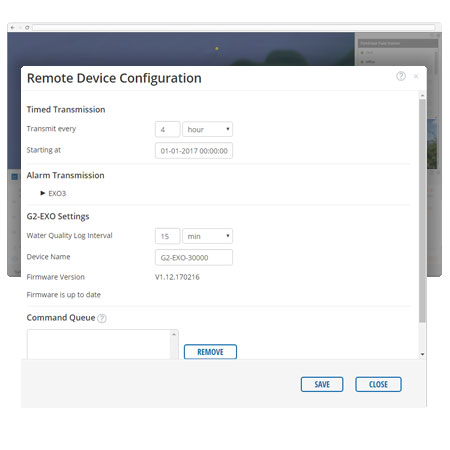 Remote Configuration
No need for a site visit to make configuration changes. Queue the commands online and the remote G2-EXO will be configured on the next transmission connection.
Tech Specs
G2-EXO Logger
Mounting: 2" NPT pipe thread (Wall/Panel mount capable)
Material: Polycarbonate
Weight: 19 lbs.
Dimensions: 9.9" Width; 26" Height
Temperature Range: -30 to 70 °C
Rating: IP65
Memory: Over 20M data points before rollover (Over 30 years with 8 parameters and a 15 minute interval)
Sensor Connector: MCBH-6-FS
Power Pack: SP8 - 8W solar panel with 12V 6AHr SLA battery
Power Connector: NexSens UW-6 Receptacle
Communication: Verizon or AT&T 4G cellular modem
Transmission Trigger: Parameter threshold, time-based
User Interface: NexSens WQData LIVE web portal
Log Interval: User configurable from 1 minute (15 minute default)1
User Parameters: Parameter list dependent on configuration of attached sonde (Options include temperature, depth, conductivity, pH, DO, turbidity, chlorophyll, BGA, and more)
Diagnostic Data Parameters: Input Power, Internal Temperature, Internal Humidity, Cell Signal Strength, Cell Module Power, Processor Power, Processor Current, RTC Power, Cell Module Current, Cell Status
1System power consumption and availability vary based on configuration and location. Please utilize the Power Calculator to determine application specific requirements.
Q&A
What locations and applications best suit the G2-EXO?
Rivers, streams and wetlands are the primary deployment locations for the G2-EXO. The system is designed to be pole-mounted on a fixed structure (stream bank, dock, piling, etc.). Flexible parameter options on the EXO sonde platform allow for virtually any type of water quality monitoring applications including harmful algal blooms (HABs), nutrient runoff, dredge turbidity monitoring, dissolved oxygen monitoring, and more.
Is the G2-EXO capable of supporting other instrumentation and parameters aside from what's available on EXO water quality sondes?
No, the G2-EXO is a plug-and-play solution for YSI EXO1, EXO2, and EXO3 water quality sondes only. For other instrument integrations, NexSens offers the multi-purpose X2 data logger. The X2 supports nearly all brands of water quality instruments, water level sensors, weather sensors, etc. and can also support Wi-Fi, radio, and Iridium satellite communications.
Is the G2-EXO an option for monitoring water quality in areas outside of cellular range?
No, the G2-EXO must be deployed in areas with adequate 4G coverage from Verizon or AT&T in the United States. The AT&T modem is also supported on most cellular carriers in Canada.
Accessories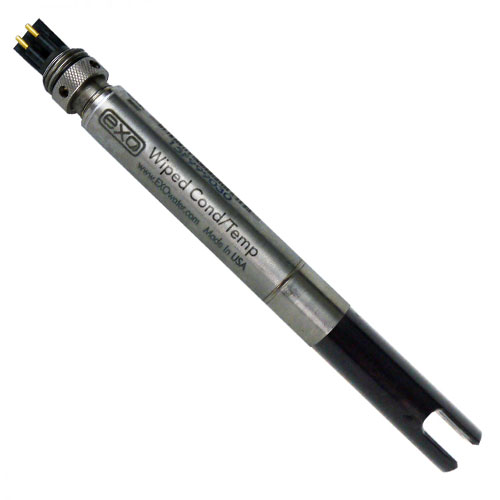 YSI EXO Wiped Conductivity & Temperature Sensor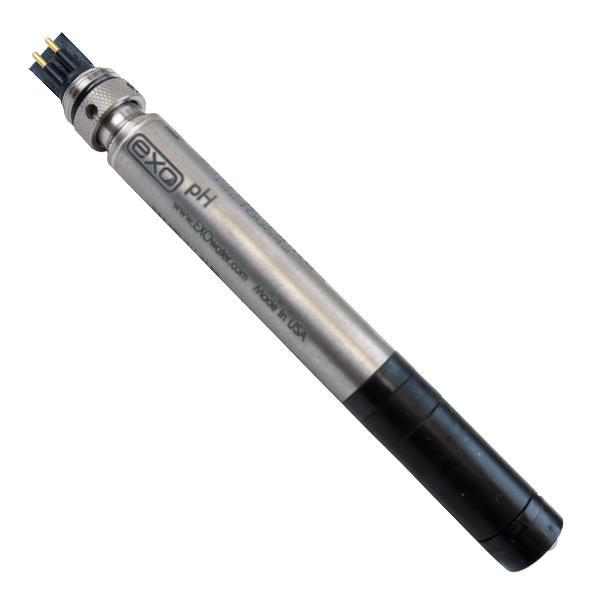 YSI EXO Unguarded pH Sensor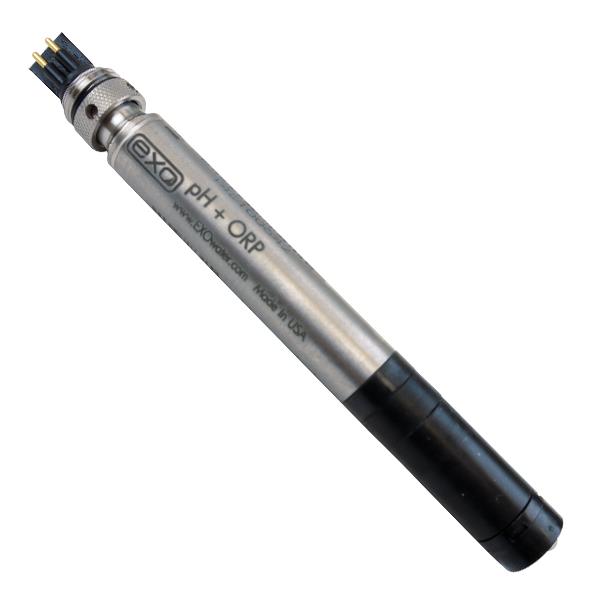 YSI EXO Unguarded pH/ORP Sensor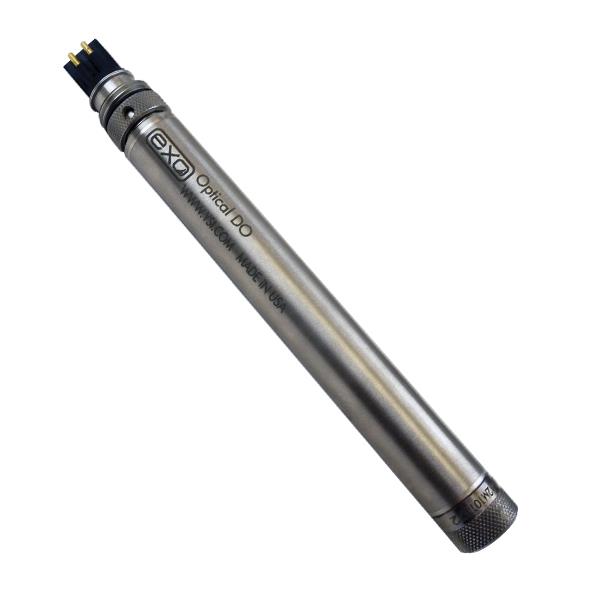 YSI EXO Optical Dissolved Oxygen Sensor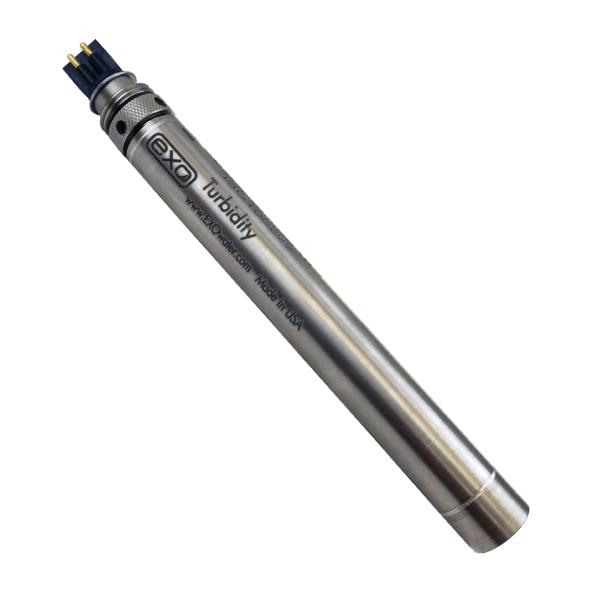 YSI EXO Turbidity Sensor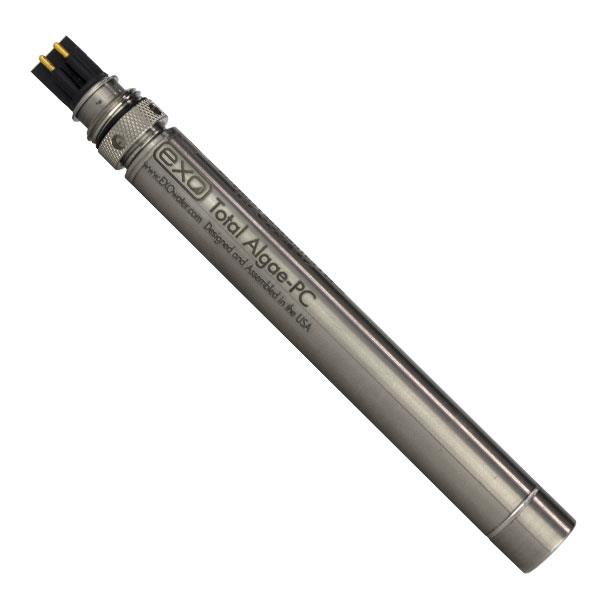 YSI EXO Total Algae Sensor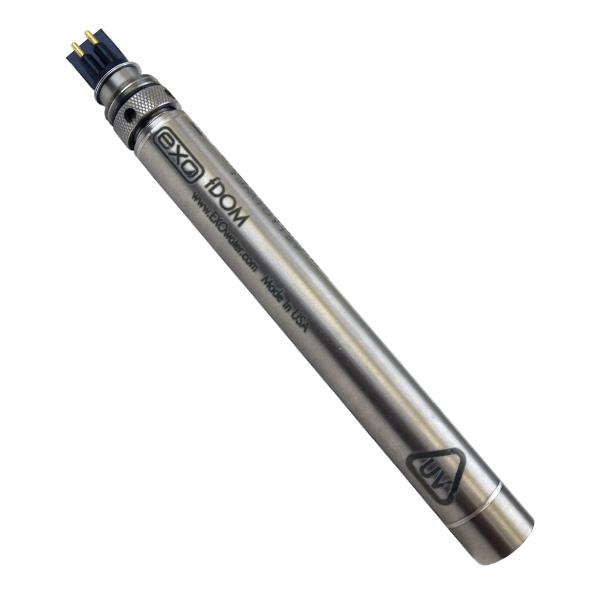 YSI EXO fDOM Sensor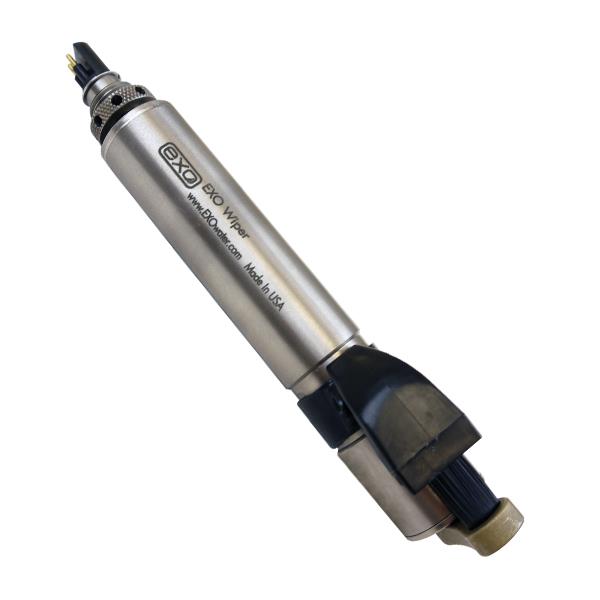 YSI EXO Central Wiper
The Avalon Back Bay Maintenance Dredging Project, aimed to clear out portions of New Jersey's Princeton Harbor and other surrounding harbors to maintain proper depths for shipping and recreation. The dredging project seeks to remove 120,000 cubic yards of material, a great deal of which has already been placed on Graven's Island. The Borough of Avalon crew obtained some of the necessary permits to begin dredging. Though expectations were that […]
Read More

→
Because of the roles that shallow areas play in supporting the health of Chesapeake Bay, including serving as productive regions full of grass beds and nursery grounds for juvenile fish, managers with the Maryland Department of Natural Resources (DNR) are understandably interested in keeping tabs on how their conditions change over time. It's possible to assess some of those by going out at a set interval (daily, weekly, monthly) and […]
Read More

→
The western basin of Lake Erie gets a lot of attention thanks to its role in large algal blooms, but it is not the only part of the lake affected by nutrient runoff. And there are organizations all around Lake Erie that work to manage runoff going into different basins of the lake. One of those is the Northeast Ohio Regional Sewer District, which maintains multiple water quality monitoring stations […]
Read More

→